Module 4 seems like it's been "easy as pie" for me! I am finally getting the hang of this class and the way it operates.
This past week I took a much needed vacation to visit family in New Jersey. Because I knew the vacation was coming up and I would have limited access to the internet and a computer I worked hard last module to get a bit ahead.
I did not complete a challenge this module because last module I completed both the 10 Ways and MC dialogue challenges. I posted links and wrote about these in my previous blog. (refer to previous blog "SUCCESS SUCCESS SUCCESS" for links)
I had a fun time completing the Daily Creates this module.
The first one I did was a response to childhood fears.
#ds106#tdc2093 who's afraid of the boogie man?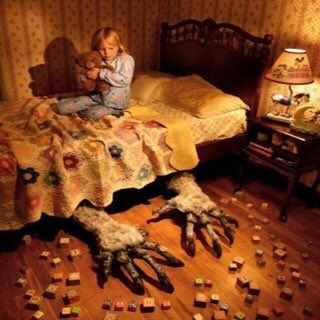 2nd one I posted a video of my daughter drinking a bottle fast.
( I didn't know how to post the video here)
The dialogue this week was optional but I chose to complete one and acted as the host yet again. I decided to explore the Google Cardboard site.
Check out the dialogue
here
The points we discussed are as follows
* We all agreed that Google Cardboard could change the way students learned. We shared different ways that we could use it in the classroom.
    – build background knowledge before lessons
   – use at stations
    – use as a reward
     – help support with field trips
* Discussed some challenges with the cardboard
    – funding for the cardboard viewers. Who would purchase them? Would schools budgets help with this?
    – how to obtain cell phones? Would students be allowed to use theirs? How would this work/look?
* We LOVED the site and product. All wanted to have one ourselves to explore. A few of us mentioned that it made us dizzy and wondered if there was a way to help with this?!
I enjoyed this dialogue and was happy to ask as host again asking questions. I did learn how to post a video to youtube and list it as public vs. private. Initially I Tweeted out the link and it didn't work. I had to go back in and learn how to post it as a public video not private.
I found the articles and videos this week terrifying. After watching the videos I had the chills. It is pretty terrifying to know that everything I do on the web is being tracked by someone out there. Websites and companies are using my information and I am leaving a foot print behind. I made many connections to a previous dialogue I had on the Do Not Track website. As scary as it is knowing I am "being watched" I still find myself using the internet in the same way. I don't think I will make any changes to the way I use social media or the information I share on the web.  I feel like I have a stalker now, several stalkers. Always watching my every move on the internet. Crazy that I consent to this and I often don't read the fine print when using websites. It is nice to be more aware of this now.
I did partake in a Zoom conversation prior to my trip with my professor. I was struggling to get Hypothes.is to work on my computer. He ended up changing the format and reposting it to the class shell. Due to this, I was not able to comment and have good discussions for week 7 of class. I was able to actively comment on my own though. This just reminded me of the constant challenges that technology gives us. Nothing is ever perfect right?